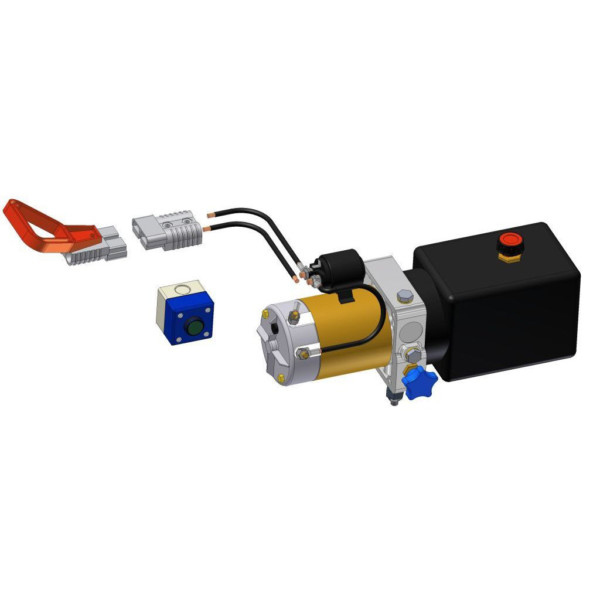 Electric pumps 2000W
Electric pumps for small movements on trucks and pressures not exceeding 200 Bar.
Connection times not exceeding 3 minutes.
Maximum frequency 4 cycles / hour.
3 and 10 litre tank.
Manual decompression (for single-acting drive).
It can be supplied with:

Connection socket
Start-up button
Distributor with microphone
The image shown may not correspond to the real one.