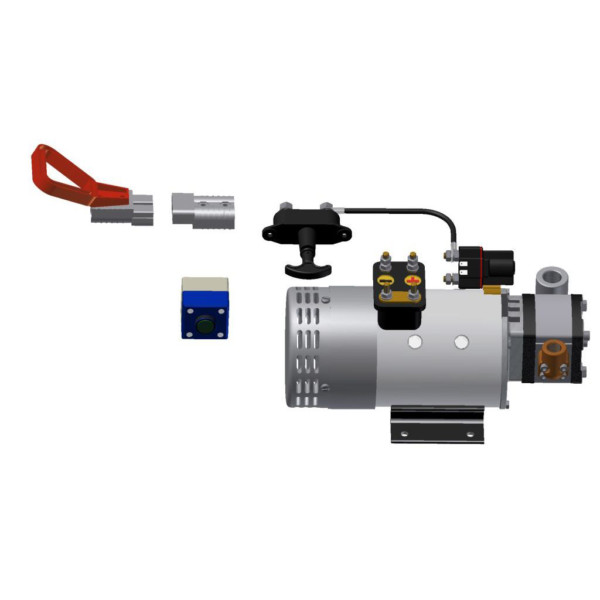 Electric pumps 4500W
Ventilated electric pumps for movements on trucks not exceeding 20 minutes.
Maximum flow rate 18 litres
Maximum pressure 200 Bar
Series protection thermistor
Designed for:

Tipping Container Carriers
Autonomous tippers
Vats
Double floors
Loading systems

It can be supplied with:

Battery disconnector
Connection sockets
Start-up button
Distributor with microphone.
The image shown may not correspond to the real one.