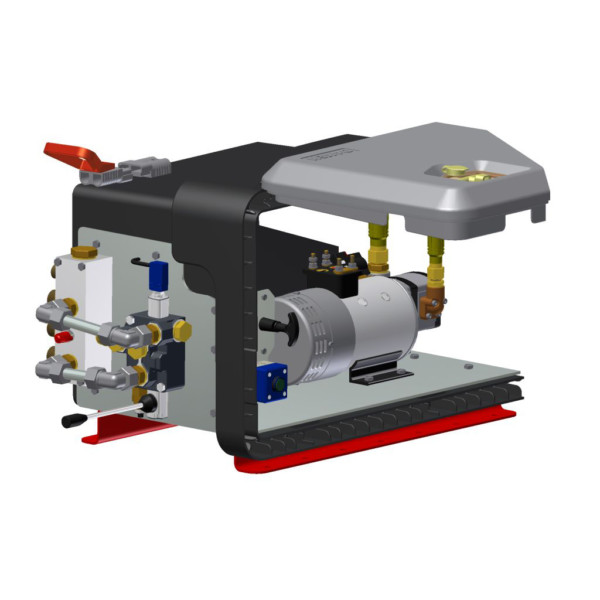 Autonomous pumping unit
Autonomous pumping assembly mounted on standard box.
3/4″ single acting distributor with upstream micro-actuator and safety valve set at 180 Bar.
Motor 4500 W. 24 V.d.c.
Non-return valve.
Auxiliary electric start button.
Battery disconnector.
Connection socket.
Hydraulic connection block.
The image shown may not correspond to the real one.