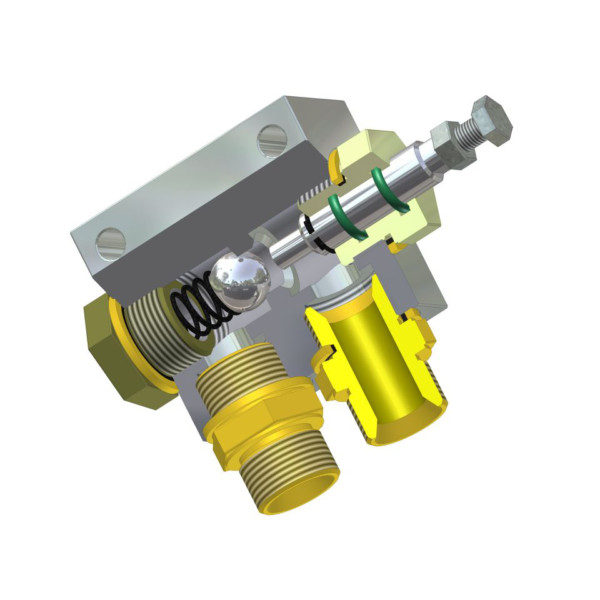 Hydraulic limit switch
This limit switch stops the lift of the tilting cylinder by diverting a flow proportional to the thrust on the limit switch shaft to the tank.
The limit switch must be positioned in such a way that the thrust on its axis is sensitive and proportional to the stroke of the end section of the tilting cylinder.
The image shown may not correspond to the real one.