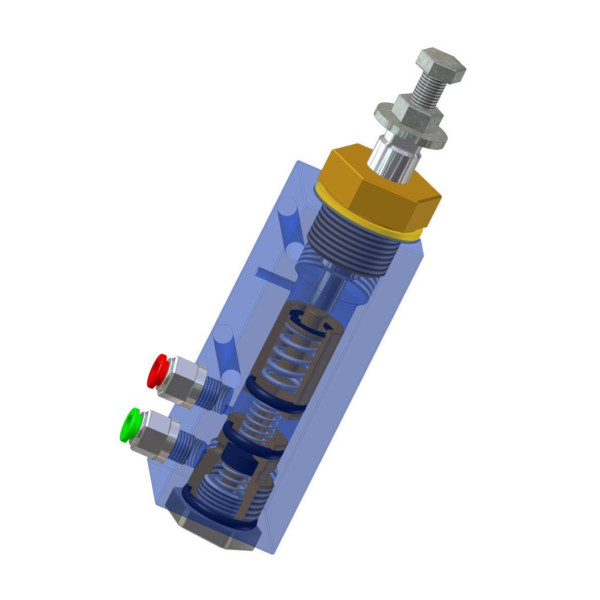 Pneumatic limit switch
This limit switch provides a pneumatic pilot signal from 1 to 10 Bars and is proportional to the thrust of the lifting cylinder on the limit switch shaft.
This signal can be used for the control of all monobloc valves made by Olesa.
The limit switch must be positioned in such a way that the thrust on its axis is sensitive and proportional to the stroke of the end section of the tilting cylinder.
The image shown may not correspond to the real one.