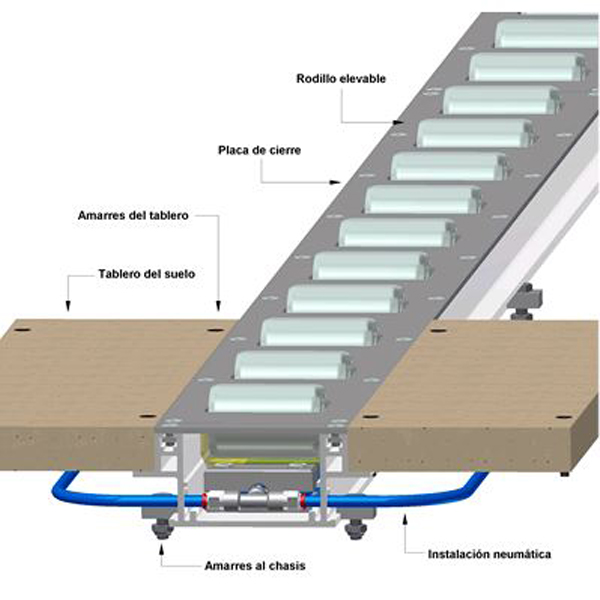 Roller loading system
Roller floors.
Unload 24 Tm. In 2 minutes
Systems for handling palletised loads.
Suitable for:
Air cargo
Euro pallet loading
TECHNICAL CHARACTERISTICS
Roller diameter ……… 50 mm.
Roller length ……….. 80 mm.
Roller lift …………. 15 mm.
Roller pitch ………… 75-100-150 mm.
The image shown may not correspond to the real one.