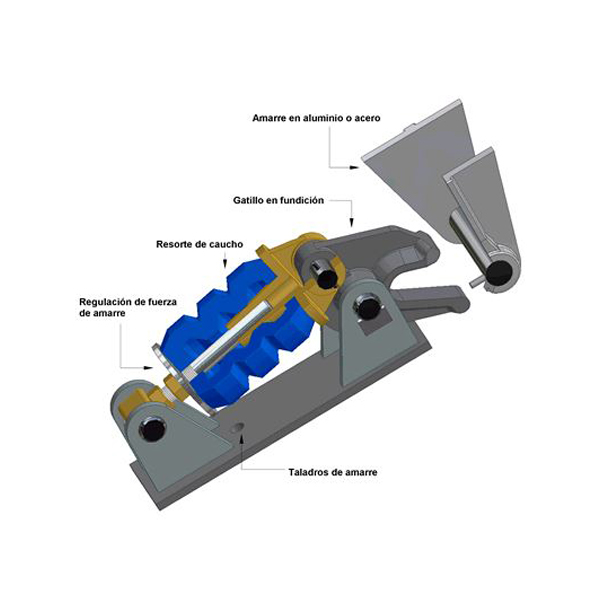 Olfix - mooring for tipping boxes
Mooring for tipping boxes
Eliminates bumps between case and chassis by reducing the wear between them.
Eliminates noise and vibrations.
Clamping force adjustable between 300 and 1200 Kg.
Aluminium and steel fastenings.
Eliminates piston rod movement in cylinders and the occurrence of premature oil leakage due to wear between the seals and the sealing surface.
Loading on Euro pallets.
The image shown may not correspond to the real one.