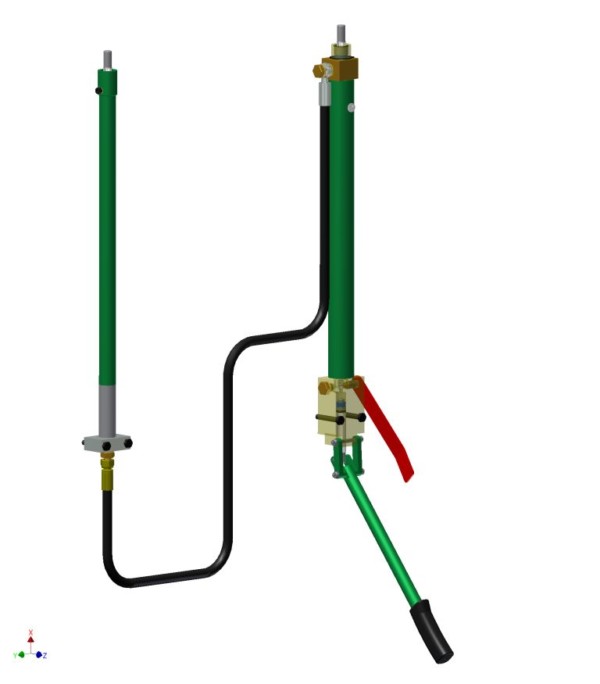 Balanced ceiling lift systems
This system consists of a pair of front cylinders with pump, compensated by a rear cylinder for horizontal lifting on each side of the body.
Lifting stroke …………. 450 mm.
Horizontal lifting of the side from a single point
Pump displacement ………. 5,2 Cm3.
Maximum pressure ……….. 250 Bar.
Maximum weight per side …. 375 + 375 Kg.
Stem diameter ………….. 14 mm.
The image shown may not correspond to the real one.