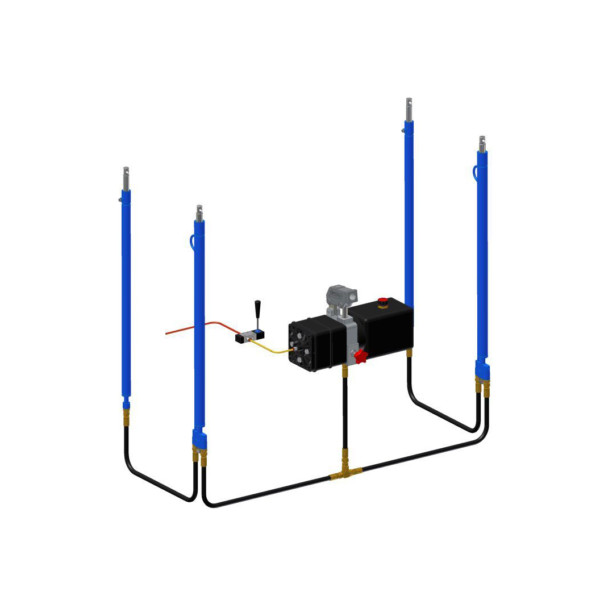 Truck roof lifting systems
Hydraulic system to lift a horizontal roof on the truck by means of an M-2 multiplier and compensated cylinder system.
Longitudinal hydraulic compensation.
Transverse compensation for the mechanical stiffness of the front end.
Fully automatic system.
Eliminates all stresses caused by longitudinal decompensation.
Possibility of bilateral actuation.
Lift between 400 mm. and 1200 mm.
The image shown may not correspond to the real one.