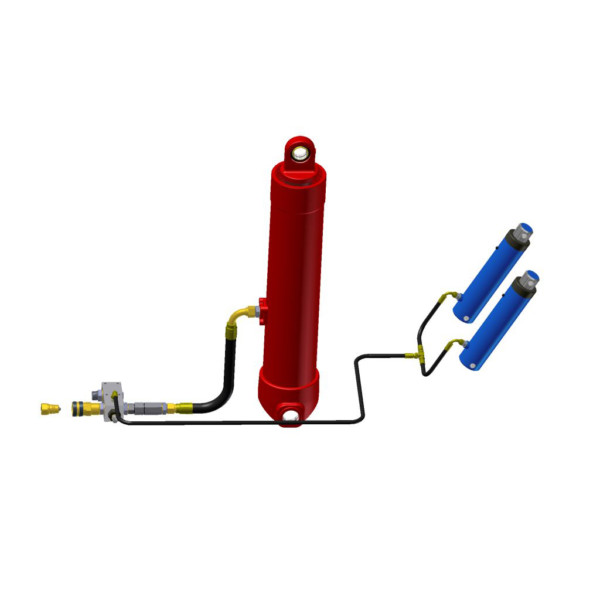 Tailgate opening valve
Latch with chain
This valve generates sufficient pressure to lift the tailgate regardless of the load on the body.
The flow to the gate cylinders is restricted to avoid end blows.
The assembly incorporates a safety valve for the protection of the tilting cylinder.
TECHNICAL CHARACTERISTICS
Maximum flow rate ……………….. 110 Litros
Sequence pressure ……………… 40–60–90 Bar
Safety relief valve pressure ……. 150 / 180 Bar
The image shown may not correspond to the real one.