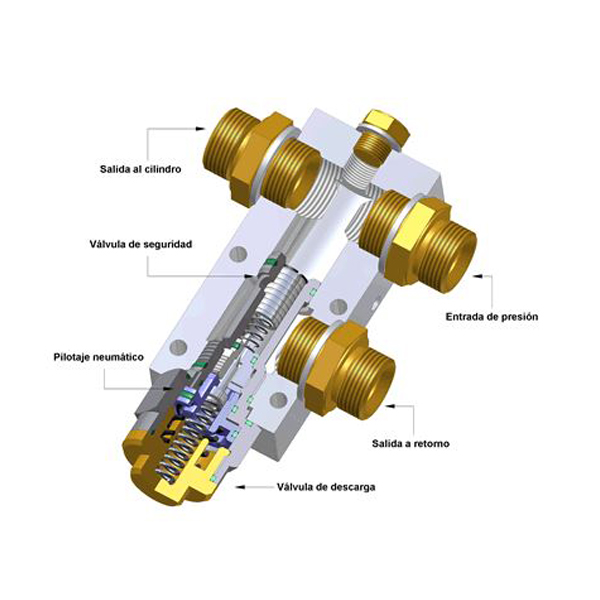 Safety valves
Diseñada para su uso en camión, pudiéndose colocar sobre el chasis o directamente sobre el cilindro.
The valve has a minimex pressure tapping and the possibility of installing a pressure switch to activate the box lifting sound signal.
The pneumatic pilot signal enables the valve to be released gradually depending on the pilot pressure.
TECHNICAL CHARACTERISTICS
Maximum flow rate …….. 150 L/min.
Working pressure ……… 100 / 350 Bar
Maximum pressure ……… 350 Bar
The image shown may not correspond to the real one.