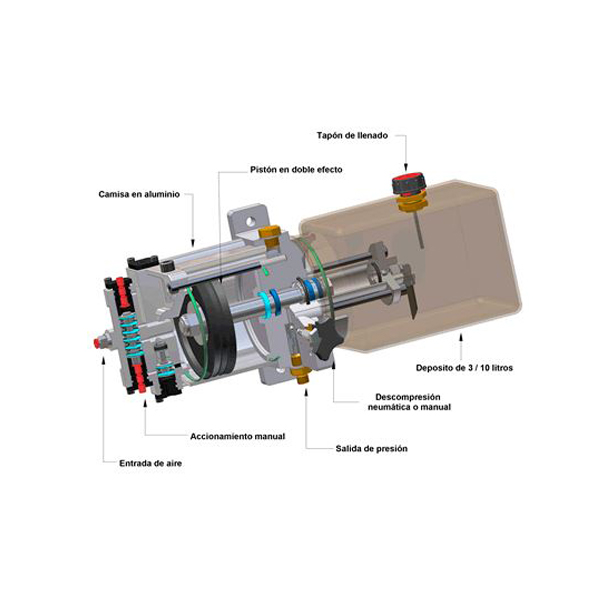 Hydropneumatic Pump - M3 Multiplier
The M-3 multiplier is a double piston hydro-pneumatic pump designed for continuous duty.
It provides small flow rates at pressures between 150 and 250 Bar. It is specially designed for truck use and intended to produce relatively slow movements. It can be supplied with manual or pneumatic decompression.
TECHNICAL CHARACTERISTICS
Multiplier ratio 1 to 33
Hydraulic pressure 250 Bar
3 and 10 litre tank
Displacement 30 Cm3 per cycle
The image shown may not correspond to the real one.